Open studio

Exchanges
December 1, 2018
Top floor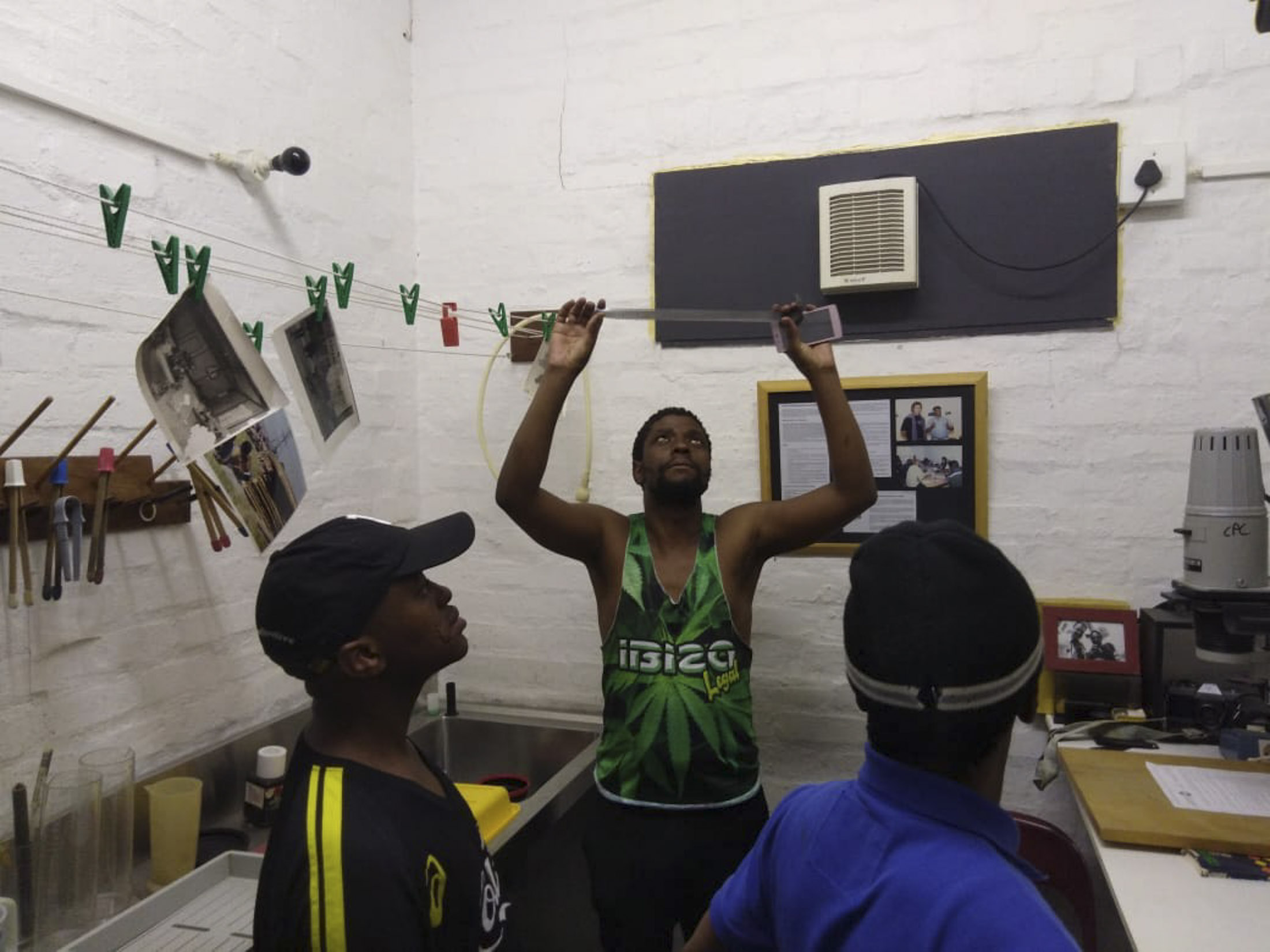 Artists-in-Residence Jabulani Dhlamini and Sabelo Mlangeni


The two Johannesburg based photographers Jabulani Dhlamini and Sabelo Mlangeni explore the fine line between 'artwork' and 'photograph'. Their open-studio session takes a varied selection of images. Commercial family photographs, ID photos, and street photography sit together with travel snapshots. Examples are collected from in and around Cape Town, along a time-line that reaches from the 1960s into the present day. What the images have in common is that the people behind the cameras did not necessarily declare themselves as 'artist' in the act of taking the photograph.

This sparks questions: What makes a photograph a valuable object beyond the personal memory? Why is it important to build an archive of images that are of ordinary moments and not purposefully configured for the gallery wall?

Collecting these photographs and stories, Mlangeni and Dhlamini, both of whom are assigned to commercial galleries, explore the value of images as objects of history by establishing an archive of the ordinary.

Credits
—
Coordinators:
Jabulani Dhlamini
Sabelo Mlangeni

Participating photographers:
Anele Ngoko
Sipho Mpongo
Jose Antonio
Kedibone Peace Legoale