Between Space & Time

Event
May 26-27, 2017
Ground floor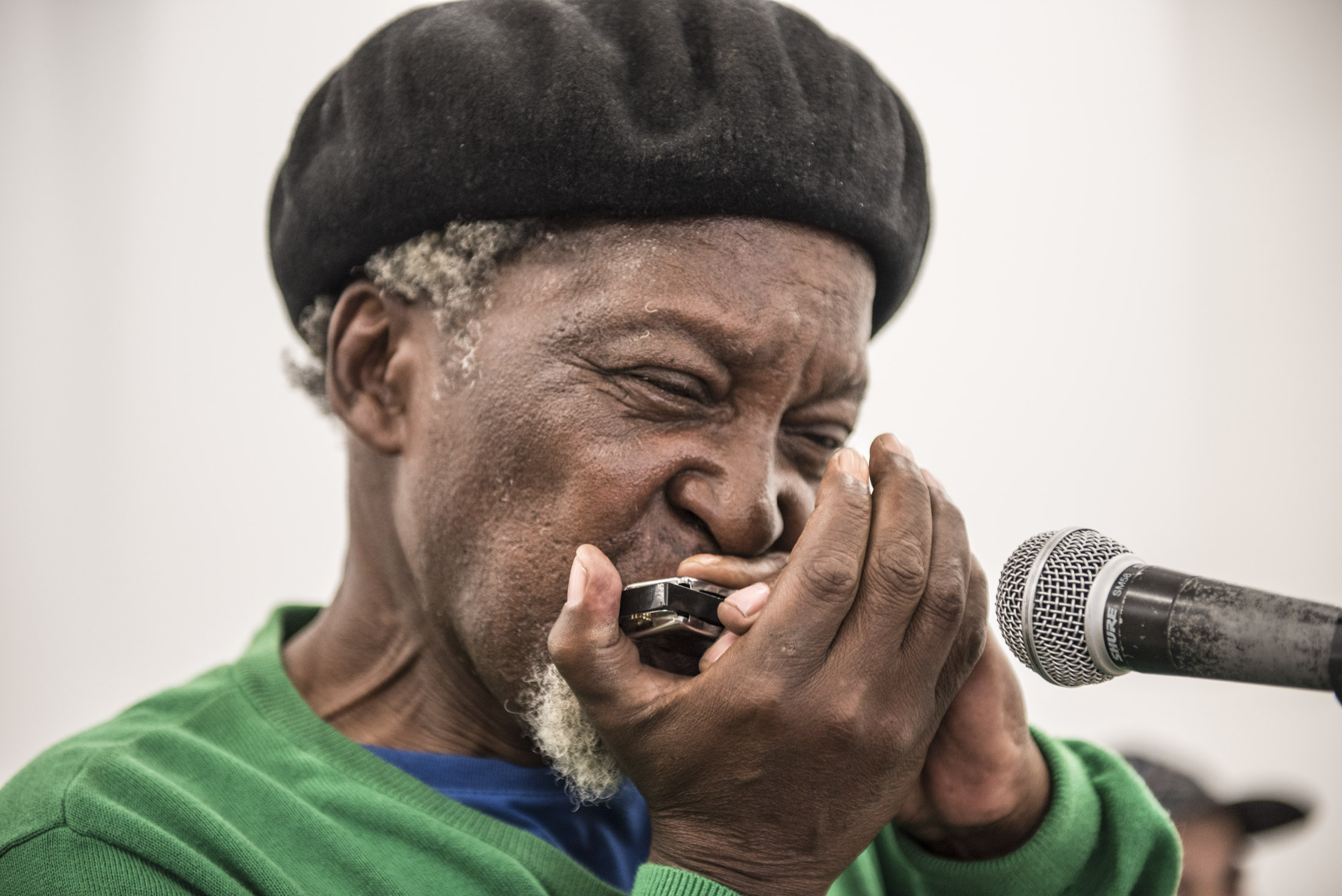 A musical performance at A4 with conversations at Jazz in the Native Yard, Gugulethu.


Studio 147 (Lonwabo Kilani & Ndikhumbule Ngqinambi) & A4 present a spoken word and musical performance with Lefifi Tladi on vocals, harmonica and a R50 note, with Rheza Khota on guitar and Hlubi Vakalisa on saxophone.

Lefifi Tladi & Lonwabo Kilan meet in conversation, hosted by Luvuyo Kakaza and Koko Kalashe of Jazz In The Native Yards, Kwa Sec.

Credits
—
Co-host:
Studio 147 (Lonwabo Kilani & Ndikhumbule Ngqinambi)
Jazz In The Native Yards, Kwa Sec. (Luvuyo Kakaza & Koko Kalashe)

Musicians:
Lefifi Tladi (voice / harmonica)
Rheza Khota (guitar)
Hlubi Vakalisa (sax)

Conversation:
Lefifi Tladi
Lonwabo Kilani


Links
—
︎ Video I